Here's all the things I try to do every October, besides of course Monster Madness!
1. GO TO A HAUNTED HOUSE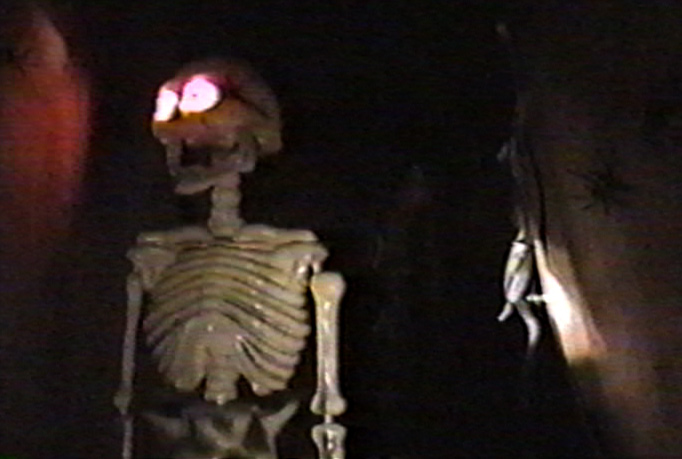 I don't mean a "real" haunted house, but you could do that too I guess. These things range from innocent hayrides to crawling through narrow corridors filled with blood-soaked cadavers. If you manage to get scared, even once, then you know it's truly Halloween.
2. WALK THROUGH A HALLOWEEN STORE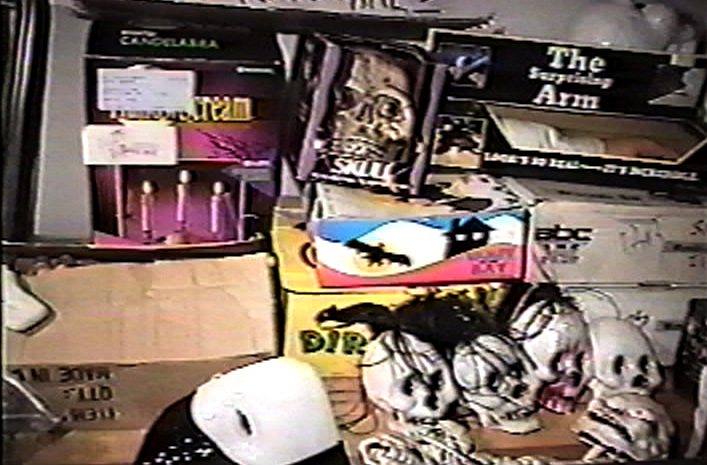 It's one thing to be at the grocery store and see an aisle full of Halloween decorations and candy, reminding you that the Halloween season has begun, but to walk through an entire store dedicated to Halloween, that's what it's about! Even if you're not buying anything, you have to at least walk through one of these stores to get into the spirit. There's nothing like being surrounded by masks, bloody limbs, skeletons and all kinds of silly costumes, some are awesome, and some make you laugh. Every year, the decorations seem to get better. Now they have all kinds of animatronic creatures to put in your yard. For a heavy price, you could make your own major haunted house.
3. CARVE A PUMPKIN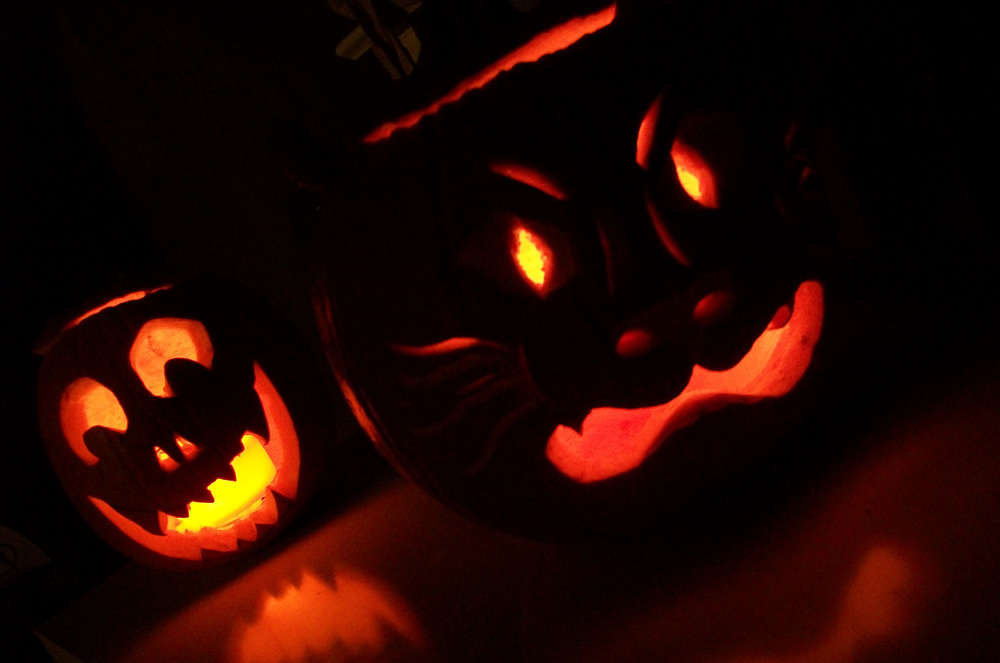 Pumpkins don't last long, especially when carved, they rot within days. But still, it's a tradition to carve a Jack-o-lantern. Lots of people are real creative and original with their carvings, but there's nothing wrong with sticking to the old classic triangular features. Lighting up the Jack-o-lanterns at night creates the perfect mood. When you're basking in that orange glow, you know it's Halloween.
4. WATCH A HORROR MOVIE WITH AN AUDIENCE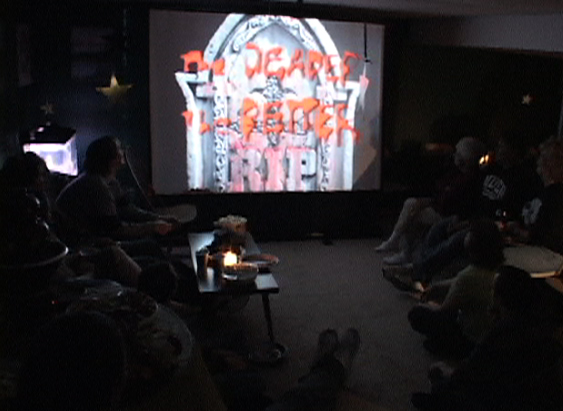 It's mandatory to watch horror movies during Halloween. You can put on the TV and watch any marathon that's going on. I prefer Turner Classic Movies, because they actually play classics and are commercial free. It's a film channel for film lovers. But you can stick to your own DVD's too. I try to round it out with classics and contemporary horror flicks. It's one thing to watch these movies by yourself, but sooner or later, it's nice to watch them with an audience. At least once before Halloween. Either go to a theater that's playing a few classics, or get some friends together in your own living room.
5. DECORATE THE HOUSE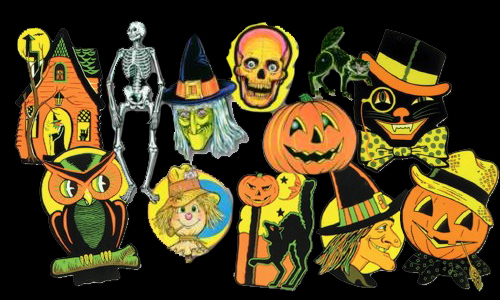 Even when I lived in small apartments alone, I always found some corner to put up some Halloween decorations. When I was a kid, this was my favorite thing to do to usher in the season. It doesn't always have to be scary things. You could use autumn things like hay and corn to celebrate the coming of Fall. Everybody always had those paper decorations like the witch, cat, skull, scarecrow, and Jack-o-lantern. After I grew up, I thought these things were too cheesy, and not scary enough. But now I think back to them with fond memories. They're classic! I feel like it's not truly Halloween until you see at least one of these things.
6. TAKE A WALK


To experience the change of season, you must get outside to enjoy it. Take a walk in a park or place where there's a lot of trees. Seeing the leaves beginning to change color and blow in the wind calms your spirits.
7. HALLOWEEN PARTY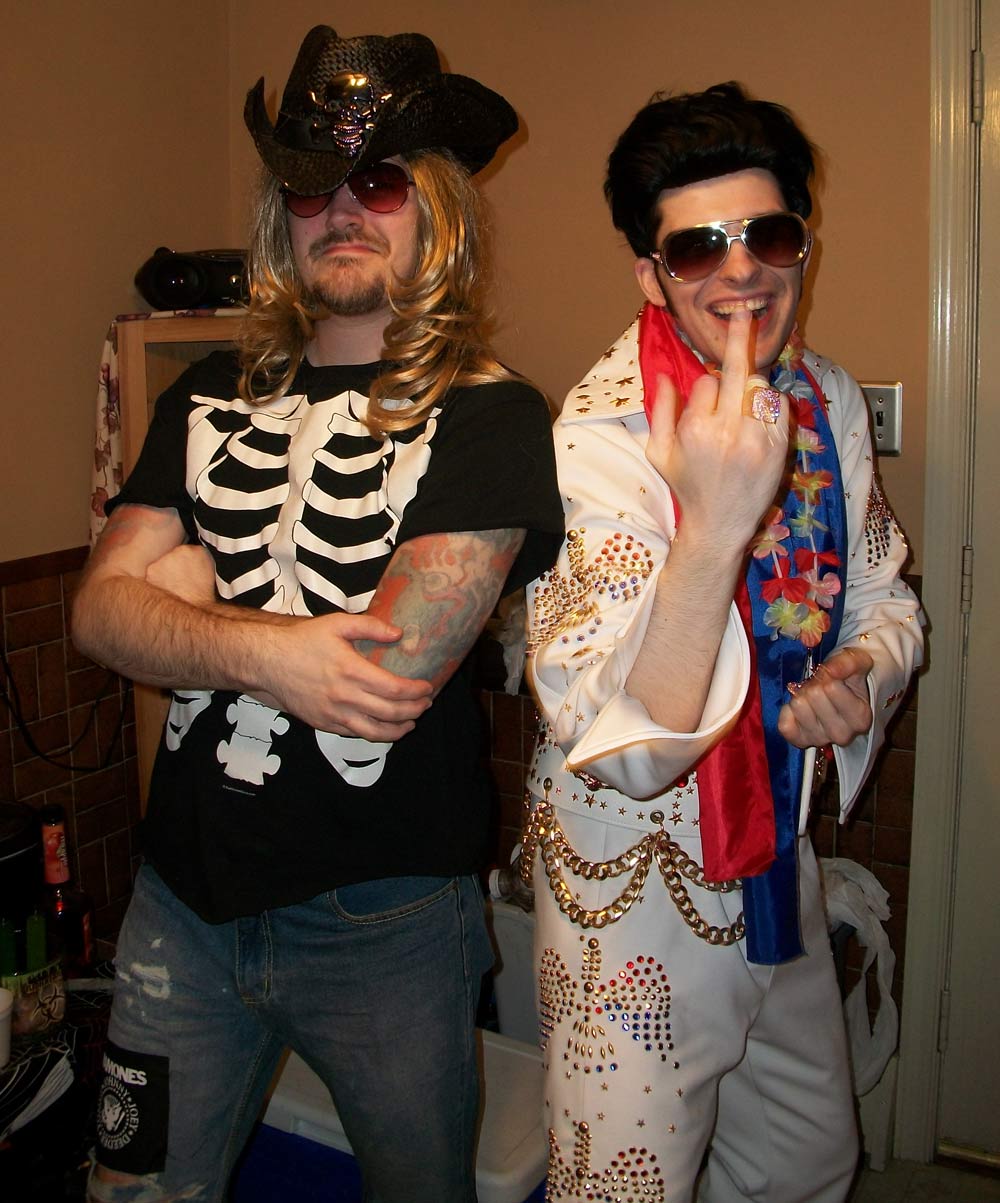 Get a costume and go somewhere where everybody else is in costume too. That's what it's all about. I love it. Whether you're hosting your own party or going to a friend's, it's mandatory to try it do it at least once.
8. TRICK OR TREAT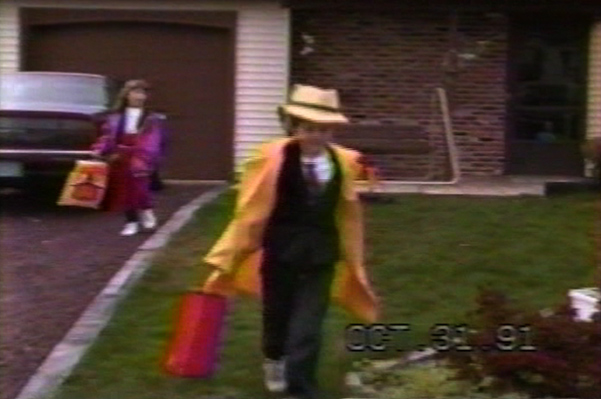 Candy. Of course. As I got older, I felt I grew out of this. Trick or treating is only for kids. But there's nothing like walking around the neighborhood in costume at night and seeing everybody else doing the same. When else do you get to be so social with all your neighbors whom you've never met? Even though I'm older and haven't trick or treated in many years, I now have a daughter, so trick or treating may come back into my life.