Save the new Thundercats TV series before it's canceled.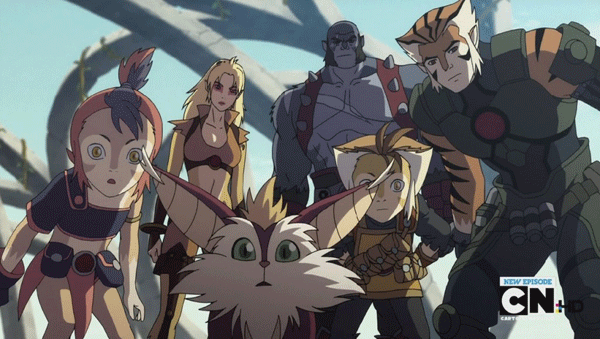 Cartoon Network has been bringing back some of our favorite shows in recent months. Not long ago, Cartoon Planet was revived. It's great to see Brak again. He's been gone too long.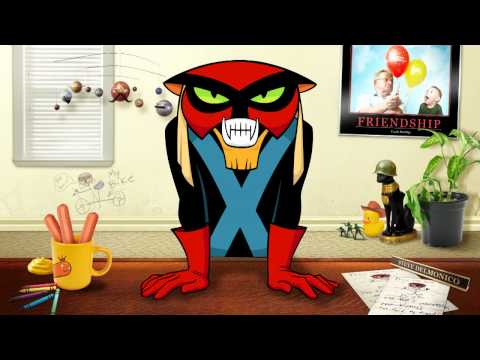 A while back we did a review of the original Thundercats 80s cartoon and made mention of the new series before it aired.
Since then, we've been following the new series, and it's a really cool show. They have done justice to the old series by giving it a fresh spin and keeping true to the original themes which made it so great. One episode of the new series I really enjoyed was where Mumm-ra annihilated an entire galaxy killing billions of people to create the Sword of Plun-Darr. Which he planned to use to kill even more people! Don't fuck with Mumm-ra!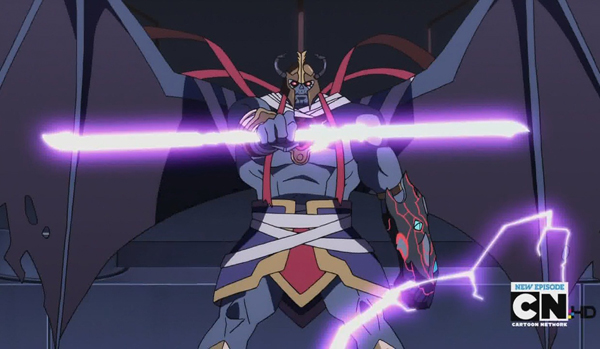 Well, sadly, the show hasn't been pulling the ratings it needs to stay on the air, even though it's a good show, and now it's in danger of being canceled. Follow the link below and sign the petition to keep this rad series from being canceled.
Sign the SAVE THUNDERCATS petition
Another thing that could probably help is to pick up the new "Thundercats Season 1 – Book 2" DVD.
Maybe if the sales increase they'll think twice about canceling the show.
With so much garbage on television these days, lets all do what we can to save one of the few shows worth watching.
AVGN YouTube Playlist (finally!)
For many years, fans have been asking us to create a YouTube playlist for the AVGN episodes. Since YouTube has updated, now we're able to do it the way we wanted. So at long last, here's the official AVGN YouTube episode playlist!
Click here to like the AVGN YouTube Episode Playlist
So be sure and "like" the playlist and subscribe to our YouTube channel while you're at it!
Subscribe to JamesNintendoNerd
AVGN Episode Subtitles
Speaking of YouTube, here's another important update. For many years people have been asking us to subtitle the AVGN episodes and other Cinemassacre videos into different languages. We have always wanted to make that available, and now finally we've found a way. But we need your help!
YouTube has a feature where you can upload .SRT files to a video, which will create a transcript below the video.
As an example, please check out the AVGN: Sega 32X video at the link below
Click here and check out the TRANSCRIPTS for AVGN Sega 32X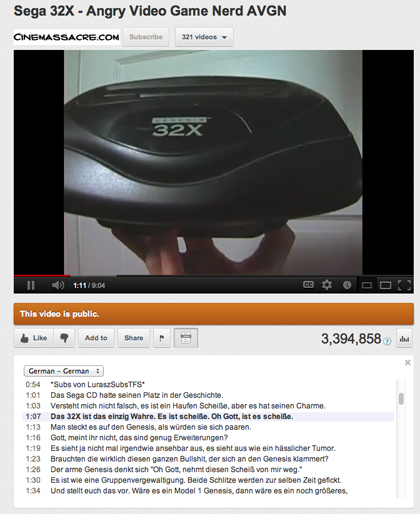 If you click the transcript button below the video, you can see that as of right now we have it available in Spanish and German. Thanks to some great fans, we were able to add Spanish transcripts for most of the AVGN videos. But there's still a long way to go!
We need subtitles done in all the other languages.
We have created a forum for AVGN subtitles. This is to make it easy to see who is working on what. Please check out the forum if you are interested in doing subtitles for Cinemassacre videos.
Thanks!
We appreciate all your help!
Fan Art Update
We have added new pictures to the Fan Art section. Gallery 4    Gallery 5

Send fan art to Mike@Cinemassacre.com
Interview with Mike
Also, check out this short interview with Mike