I took a painting class when I was 12 years old, inspired by the work of Bob Ross. I remember being really frustrated with these paintings because Bob Ross made it look so easy. It wasn't.
Some weird nightmare made onto scratch board with Indian paint. (around age 13) The teachers must have thought I was really disturbed.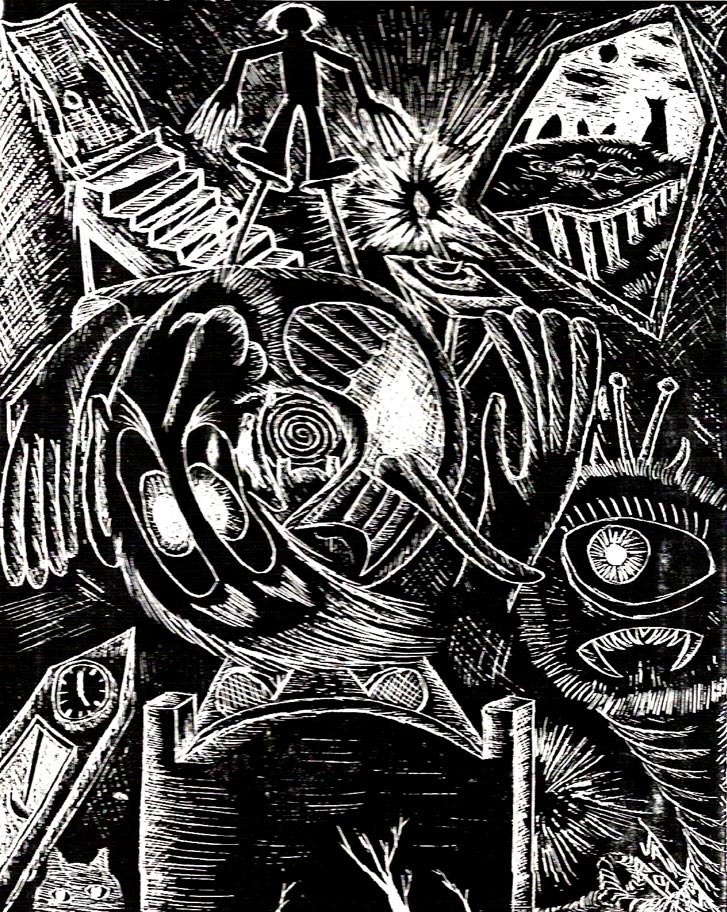 Another weird drawing (probably around age 15) inspired by the vampire's shadow in Nosferatu.
Grayscale painting. I was just mixing my palate when my imagination took hold and these evil tormented faces emerged. (around age 18)
Inspired by Metallica's "Master of Puppets" album. (age 17)
Sketch of Rob Zombie. (age 18)
Chess set I made in wood shop class when I was 13.